Epic 80s Horror Movies Perfect for a Scary Good Night In with Friends
Home » Blog » Las Vegas's Local Halloween Fun Guide, Halloween's Hottest Trends, Halloween Headlines
November 10, 2017 By Cait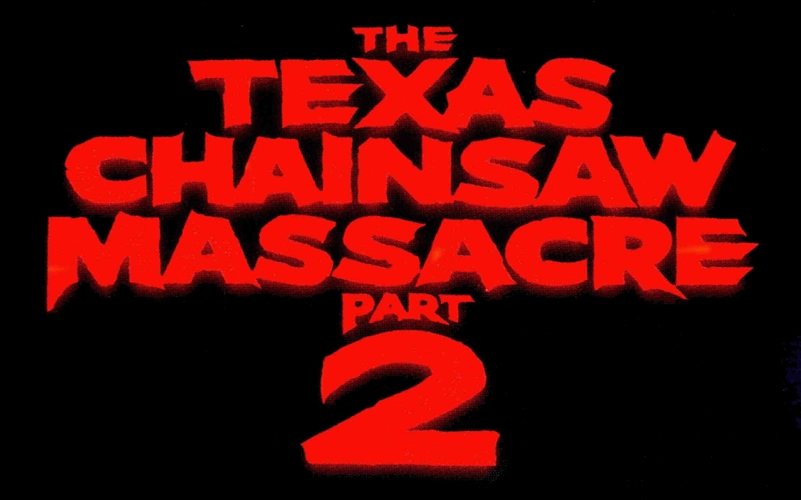 The Texas Chainsaw Massacre Sequel is Definitely at the top of our 80s Horror Flick Must-Watch List!
Photo by:
Tobe Hopper, via WikiCommons.
Just because the spookiest holiday of the year has past, doesn't mean you need to stop indulging in the thrills and chills of the Halloween Season. If you're not quite ready to let go of the Halloween Season yet, then you're definitely in good company - lots of us are still itching to squeeze out some more scary-good Halloween fun before Turkey Day, and one way to do that is by having a Horror Movie Marathon!
"But where to start?" you might be wondering. Well, that's simple - there's no better place to start with Horror Movie Marathons than the 1980s, which was the absolute golden age of over-the-top, ridiculous, iconic, and insane horror flicks. We've put together a list of some of our favorite 80s Horror Films so you can enjoy an epic binge watch with friends this November, and enjoy a weekend you all will be sure to remember for years to come!
An American Werewolf in London (1981) - While backpacking their way through Britain, American college students David & Jack are viciously attacked by a wild pack of wolves. While Jack doesn't make it through the ordeal, David does, but he's plagued by nightmares of the encounter, which also include an ominous warning from his dead-friend, that David is turning into a werewolf himself. This horror flick is a can't miss classic that has stood the test of time - it's definitely worth a watch!


Christine (1983) - A true Stephen King classic,

"Christine"

is about an unpopular nerd, Arnie, and his beloved car, a 1958 Plymouth Fury, which he becomes obsessed with, and names Christine. After some bullies deface poor Christine, the car miraculously restores itself, but now it's out for blood, and decides to seek revenge on the bullies, seemingly having a mind of her own. But what will happen when Arnie's girlfriend tries to stop Christine's rampage? You'll just need to watch the movie to find out!


Sleepaway Camp (1983) - Ah, Sleepaway Camp. The movie that takes all the wholesomeness of a fun camp for kids, and turns it into a blood chilling nightmare. After a tragic death on the lake near Camp Arawak, a young camper is bullied by fellow campers, and even by counselors, but as she's bullied, "bad things" begin happening to those who bully her. Most of the attacks and murders are really graphic in this movie, with the ending being a real twist that was unexpected, and still shocks to this day. While we definitely recommend this as a pinnacle of 1980s Slasher Film Shock Horror, we must warn that this movie is definitely

not

for the faint of heart.


Prom Night (1980) - After accidentally causing the death of a fellow classmate in middle school, four friends make a pact to not tell anyone that they basically bullied a girl to death at the age of 11. Flash forward six years, and the gang is in high school, and strange things start happening, and a killer begins to track and hunt the group down with a vengeance. Jamie Lee Curtis stars, helping solidify her title as a true "Scream Queen" of the 1980s.


The Texas Chainsaw Massacre 2 (1986) - A sequel to the iconic

"Texas Chainsaw Massacre"

movie that was released in 1974,

"The Texas Chainsaw Massacre 2"

brings horror icon Leatherface back to the big screen. Leatherface and his cannibal crew have taken up residence in an abandoned amusement park, which provides the perfectly macabre backdrop for the film, as a rogue Texas police officer decides to go after the crew, and shut them down once and for all.
While this is just a small sampling of the epic amount of 80s Slasher Flicks, you'll be well on your way to a night of scary good fun starting here!
What's Your Favorite 1980s Horror Movie? Let Us Know in the Comments Below!