Awesome Halloween Costumes Celebs Pulled Off This Halloween
Home » Blog » Halloween's Hottest Trends, Little Ghost & Ghouls Corner , Las Vegas Haunt News, Halloween Headlines
November 2, 2017 By Cait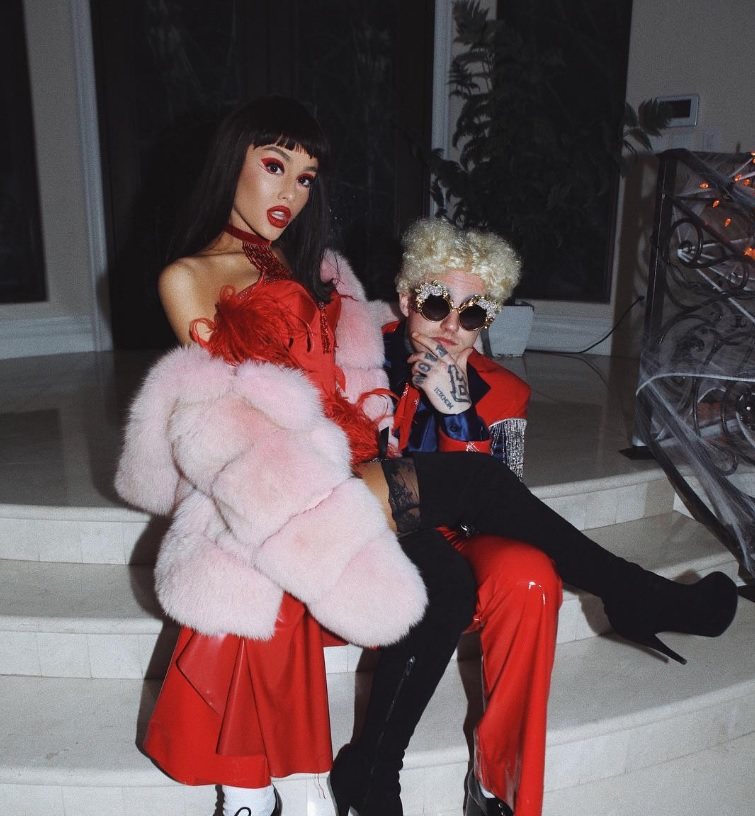 Ariana Grande and Mac Miller winning at Halloween as Zoolander villains.
Photo by:
Ariana Grande, via Instagram.
Halloween might have passed, but that doesn't mean the holiday fun is over! One of the most fun things to do the week after Halloween is to check out all of the cool costumes that celebrities pulled of this holiday. Ranging from hilarious, to awe inspiring, to ironic, to straight up iconic, there were a ton of great costumes put together by celebrities of all sorts this Halloween, and we've put together a few of our favorites for the year!
Lauren Conrad as Cruella De Vil - Cruella De Vil is a favorite when it comes to Halloween costumes for ladies - she's got an iconic look, and even though her character is totally evil, you'll definitely look cool dresses up as her for Halloween.
Bette Midler as Marie Antoinette - Bette is already a Halloween icon, thanks to her cult-classic Hocus Pocus, and this year's all in Halloween look as Marie Antoinette has proven that even decades after staring as the most memorable Sanderson Sister, Bette still has the Halloween spirit within her!
Garbrille Union & Dwyane Wade as Milli Vanilli -Gabby and Dwyane totally won Halloween this year with their Milli Vanilli Grammys Costume, complete with Grammy Statues, confirming that the duo totally live up to the hashtag #RelationshipGoals. Be sure to watch the video, as the two recreate the iconic moment that propelled Milli Vanilli from one hit wonder status into epic fail icons.

Ariana Grande & Mac Miller as Mugatu & Katinka from Zoolander - There are many unforgettable characters in the movie Zoolander, which has reached cult-classic levels of love from comedy lovers, but it's safe to say that Zoolander's arch rival, Mugatu (played by Will Ferrell) is easily one of the most memorable due to his outlandish look, making this couple costume a total win.
Gigi Hadid & Zayn Malik as Spider Man & The Black Cat - This cute couples costume was an adorable take on two Halloween classics - Spiderman, and the iconic lady-villain from the franchise, The Black Cat. We think the two looked great this Halloween!
What Was Your Favorite Celebrity Halloween Costume This Year? Let Us Know in the Comments Below!